We help women balance hormones... naturally!!!
ESTROGEN DOMINANCE IS NOT YOUR FRIEND
The primary cause of hormone imbalance is Estrogen Dominance. Estrogen Dominance is an imbalance between estrogen and progesterone. Estrogen Dominance is the result of many factors including: stress, prepackaged foods, growth hormones in food, and an over-abundance of esters in daily life.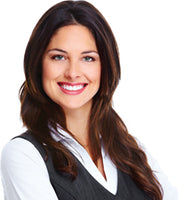 Common Signs of Estrogen Dominance
Irritability, hypersensitivity, restless sleep, headaches/migraines, weight gain, breast tenderness, low desire, heavy periods, PMS, foggy thinking, memory loss, low motivation, adrenal fatigue, and more...
All-Natural Bio-Identical Program
Our program is simple, proven, and guaranteed!
Our All-Natural Hormone Balance Program is a complete bio-identical hormone balancing system. We provide the education you need to "MASTER" your hormones and deliver targeted nutrition to support both hormone balance and overall health. Our Program contains the 9 Essential Nutrients to BEAT Estrogen Dominance. This program is simple, program, and guaranteed!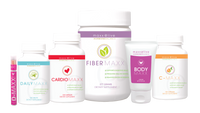 This program:
-Supports natural hormone balance
-Supports healthy adrenal function
-Supports elevated energy, mood, and mental performance
-Supports cardiovascular, bone, lung, digestive, and overall health
Learn More About Our Program
*These statements have not been evaluated by the FDA. This product is not intended to diagnose, treat, prevent, or cure any disease.
Testimonials
The Hormone Balancing program from Maxx@live has totally changed my health... just took my 6 month saliva test and my hormones are in balance, I look great, and I feel like myself again!

DIANNE ROBERTS - INDIANA
I was feeling depressed and out of sorts. A saliva test revealed my estrogen was high, progesterone was low, and my adrenals, were... fatigued. I followed the program and within a few days began to feel better. After a few months, I retested and all my hormone levels are greatly improved!

JENNY HARRISON - FLORIDA
I LOVE that Maxx@live provides a natural solution to support my hormone health. I have more energy, my desire is in full bloom, and I am sleeping through the night again. I feel like a NEW woman!

CARLY FUENTES - COLORADO
I wasn't feeling quite myself & a friend suggested I check out Maxx@live. A saliva test showed a hormone imbalance. So, I got educated and followed the Natural Hormone Balancing program to overcome estrogen dominance & boost my energy and feel well again.

SARA MCKINNEY - CALIFORNIA
It's a simple process...

SUBSCRIBE TODAY
This program based on the science of hormone health & proven with thousands of saliva tests. Our program is supported by thousands of published articles and research. Everything you need is in one place to make it easy.

FOLLOW THE PROGRAM

ENJOY HORMONE BALANCE
As your body heals and recovers, you will feel the difference and your loved ones will see the results. We then verify all the results with industry-leading saliva testing. And WE PROMISE to refund your money if you're not happy.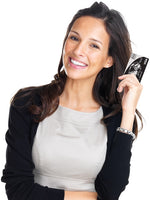 Get Started TODAY!!!
WE PROMISE to refund your money if you don't LOVE the Program, so you have nothing to lose and everything to gain.
The sooner you START, the sooner you can experience better health through NATURAL HORMONE BALANCE!
Take a step and we will help you the rest of the way...
Show Me The Program